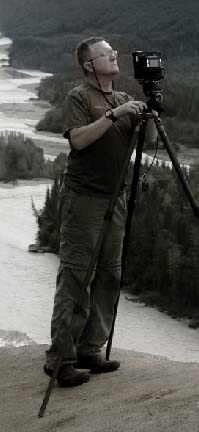 Ed Cooley - Fine Art Photographer

Award winning photographer Ed Cooley makes his home in the rustic Ozark Mountain region of Northwest Arkansas. His inspiring visions of the untainted landscape are breathtaking.

Love of nature, natural instinct and relentless pursuit of the perfect shot is evident throughout his work. Ed's fine art landscapes and photographic exhibits have earned critical acclaim with over 500 international photography awards.

After years as a software engineer, entrepreneur and family man, Ed returned to his love of nature. He taught himself photography to share the wonderful locations he and his wife, Faith, were visiting. As his technical skills progressed, so did his passion for artistically capturing natural scenery. Over several years Ed spent more and more time exploring beautiful locations locally and around the country.

A near fatal accident, alone in the Arkansas wilderness, followed by a harrowing rescue and six months in rehabilitation would be a turning point in Ed's life. He now travels worldwide photographing nature's most beautiful and dramatic scenery.

The limited edition fine art portfolio represents the best work from Ed's collection of over 500,000 images.